Website Builders Collective
Build Better Websites with GeneratePress & GenerateBlocks
Learn how to build beautiful, lightweight, block based websites
The Website Builders Collective is a community of GeneratePress & GenerateBlocks users with one common goal, to master GP & GB and elevate their website design and development skills.
With two start-to-finish website tutorials, dozens of additional training videos and over 20 meticulously designed landing page templates, you'll be building amazing websites in no time.
100+
GP & GB Tutorial Videos
20+
Block Landing Page Templates
Premium Website Templates Coming Soon!
What you can expect on the inside
The Website Builders Collective taps into the full power of GeneratePress & GenerateBlocks and gives you the knowledge and confidence to build professional block based websites.
Complete Website Builds
Two start-to-finish tutorials covering each step of building a website with GP & GB.
Template Downloads
Easy to use GeneratePress & GenerateBlocks content and landing page templates.
GP & GB Tutorials
A growing library of how-to videos for using GP & GB and their latest features.
Tools & Performance
Additional tutorials and tips on website performance and optimizing WordPress.
GeneratePress Users
An area to meet other GP & GB users, share knowledge and help each other.
Website Showcase
A place to share your website projects and get feedback from the community.
Two start-to-finish GeneratePress website tutorials

Join me as I take you through the process of designing and building each website, starting from the initial planning stage all the way to optimization and going live. I go over the intricacies of the design and development process, ensuring that you gain valuable hands-on experience along the way.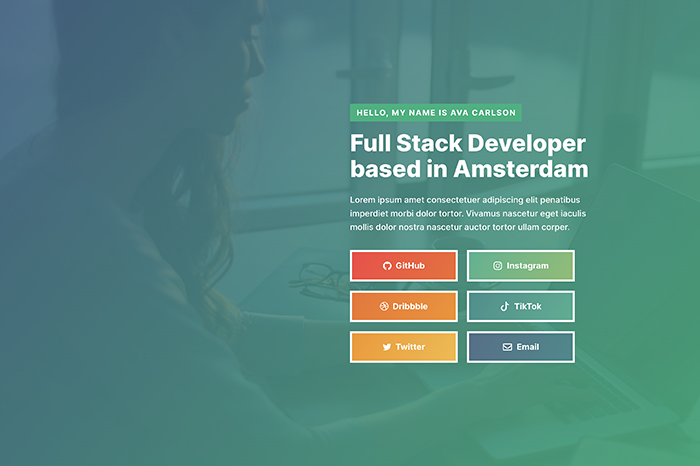 Who was this created for?
The Collective is made for those who want to…
Learn GeneratePress & GenerateBlocks in and out
Begin building beautiful, fast, block based websites
Improve their web design skills and processes
Have access to professional landing page templates
Be part of a growing community of GP & GB users
What's included exactly?
An ever-growing library of training & templates…
Two start-to-finish website design and build tutorials
Dozens of additional GP & GB how-to videos
GP & GB landing page and content templates
Community interaction with fellow GB & GP users
Daily check-ins by me (Mike) to answer questions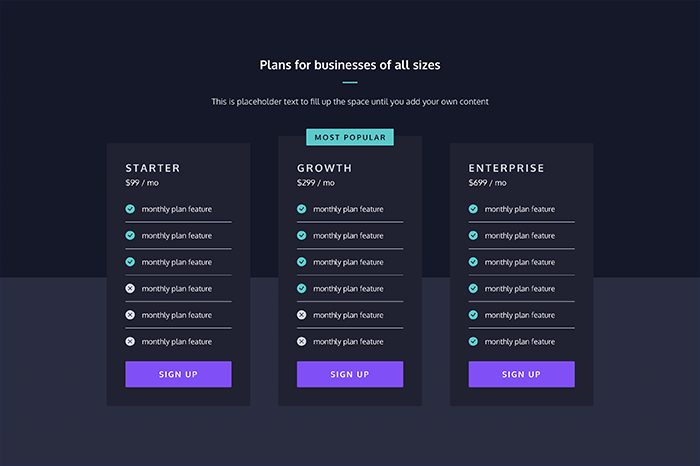 Elevate your website design & development skills
Not only will you learn how to unlock the full potential of GeneratePress and GenerateBlocks, you'll learn about my strategies, processes and decisions that go into designing and building a successful website.
Aside from the two complete website build tutorials, some of my single tutorial videos include:
GeneratePress Dynamic Typography Overview
GeneratePress Global Colors Overview
Intro to the Grid Block & Container Block
Using Archive Templates vs. Query Loops
How to Set Up Your GP & GB Containers
GenerateBlocks Pro Features & Benefits
How to Switch to Local Google Fonts
How to Add a GeneratePress Child Theme
How to Make a Custom 404 Template
Using a Starter Site for New Website Projects
How to Preload Responsive Background Images
Wrapping Text Around GenerateBlocks Content
Using SVG HTML Icons for Section Dividers
Using Adobe Fonts (Typekit) with GeneratePress
How to Create a Coming Soon Page
GB Pro Accordion Block & Tabs Block Demo
Building Responsive Comparison Tables
Adding Effects to the GeneratePress Navigation
How to Size & Optimize Your Images
Using GenerateBlocks for Unordered Lists with Icons
Testimonials from community members
A few success stories from members of the community who have had real results.
Don't miss out on the Website Builders Collective, it's a brilliant resource. You'll sharpen your skills and enhance productivity while working with GeneratePress and GenerateBlocks.
You'll also have access to a wealth of pre-designed templates and patterns to inspire and elevate your website builds. The Community is a fantastic place to seek advice, exchange knowledge, and problem-solve.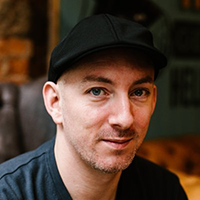 Simon Harper
Thanks to the WB Collective I have learned so much from a web design point of view with GeneratePress and GenerateBlocks. There is really a lot of material to grow. From the tutorials to the templates to Mike's professionalism in giving the right advice.
It is because of this community that I built my first website and now I'm immersed in other projects. If you want to start building better websites, I recommend it.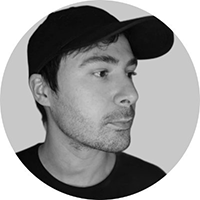 Leonardo Iannelli
Up until now, I have used a combination of Astra or GP with Beaver Builder to build sites, but from now on, it will be GP and GB for all new projects. Hats off to you for putting this all together.
The community is full of so much helpful info and resources. It will help me be more productive with my time and produce a higher quality of work.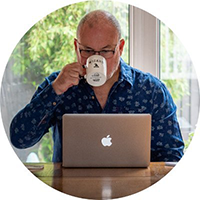 Rich Flynn
If you find yourself watching YouTube videos here and there, Mike's community is a comprehensive one-stop-shop for all things GeneratePress and GenerateBlocks.
Mike's tutorials cover everything from planning your website build to optimizing it and going live. The templates are great for starting client projects, as well as seeing how he builds with GenerateBlocks.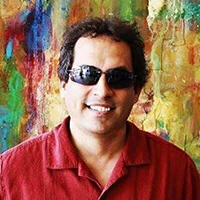 Jim Galiano
If you are a GeneratePress and/or GenerateBlocks user looking to build websites more effectively and sharpen your design skills, the collective may be a great fit.
If you have found value in my previous course or YouTube video tutorials you will find value in this community.
The majority of the tutorials and templates will be created with GeneratePress Premium and the Free version of GenerateBlocks.
All templates will be built using the WordPress block editor and GenerateBlocks and can be used with any WordPress theme.
Not at all. The tutorials and templates will be built using GeneratePress premium and the block editor along with GenerateBlocks. Any custom CSS or PHP used in the tutorials and templates will be thoroughly explained.
I am mostly thinking of beginner and novice users when creating the tutorials. For example, I will not be making tutorials on topics such as Woo Commerce customization, integrating ACF or a LMS plugin, etc.
If you're looking for heavy GP & GB customization this may not be for you. The tutorials will primarily be based on using GP & GB, better design practices and website performance.
Simply because doing all of this work for free is not a good use of my time. I plan to provide way more value than the cost which will keep everyone happy and allow the community to continue to grow. I feel like professional templates, tutorials and community support is well worth $5 a week.
You'll receive a welcome email and receive access to the community and all the resources. Once you are logged in you can view the welcome video explaining all the membership areas and how to navigate them.
The course platform is podia.com which you can access from any device. All of the content will be accessible through your Podia account after signing up.
Absolutely! The templates I create are designed to help you build websites that impress your clients, so you're free to make a copy and customize it to your needs. The only limitation is the templates can not be resold as a similar product.
The checkout uses Stripe for subscription payments. Your membership will be automatically renewed each month for $20 while enrolled in the Website Builders Collective.
All of the tutorials, templates and resources posted by me have a comment section where you can ask questions and leave comments. I log in to answer all comments and questions at least once a day.
If at any time the support you require goes beyond the scope included in the membership, I offer premium support services to members.
That's no problem! I want everyone in the collective to feel like they are receiving plenty of value. If at any point you no longer want to be a member you can cancel, there is no commitment.
Of course, you can sign up for a month whenever you like based on how much time you have to be active, or simply to save some money.
I have quite a few members who do this and catch up on all the tutorials and templates every couple months.
About your instructor
Hello, my name is Mike Oliver. I started off designing surfboard logos in the mid 90's and have been a designer now for almost 30 years. About 10 years ago I built my first website with WordPress, and this has been my primary focus ever since. I've been a contributor to GeneratePress & GenerateBlocks for several years now and have enjoyed helping other GP & GB users through courses and this community.
Why did I create the Website Builders Collective?
After the launch of my previous GeneratePress & GenerateBlocks course, I realized that most of the tutorials eventually become obsolete. With GP, GB and WordPress constantly evolving, I thought an ongoing training model would work better than a one time course. This will allow us all to stay on top of the latest features and updates.
The GeneratePress community is incredible and growing like crazy. I thought this would be the perfect way to deliver new tutorials, my latest templates and continue to learn together. If this sounds like something you want to be a part of, sign up!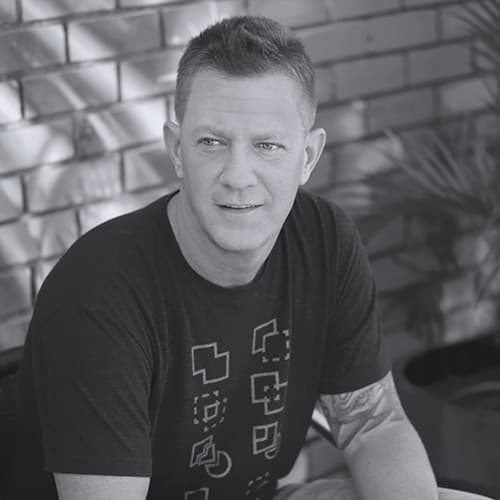 Hello, I'm Mike
© 2023 Mike Oliver Design, Inc.